Friday, 16 April 2010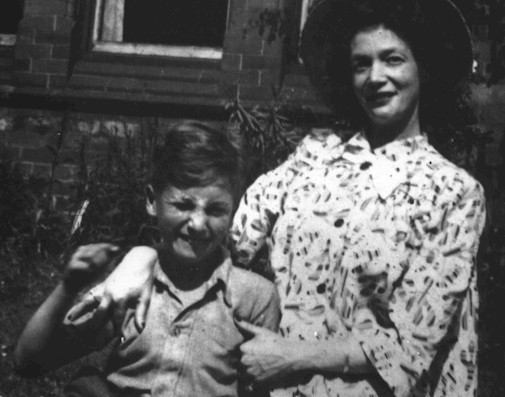 "The art of mothering is to teach the art of living to the children." (Elaine Heffner)

There's a time when you are forced to press the backward button on your life tapes. Then, there's a time when this growing emphasis leads us to turn back into the latest remembrance of your childhood time, and when you already felt that it was the longest-time-ago of your memorial incidence that you ever really tried to remember about, a figuring sketch in my mind is always about the time when me and her went to the branch of Indonesia Red Cross in one city where I was born and grew up there, and found myself was injected by a needle around my middle finger. I forgot in what age it was but taken by the result, it was determined that we both had the same blood type despite of the other family members. That was the first time that I knew the word of similarity.

Undeniably, if you could give me a question about whom I stay on this until today is for, I will nail the answer that it is for her. Yes, someone who I may not talk in harsh manner with when the fight starts because if I do, it will only be broken to the pieces but never get the problem solved. Regrettably, I often do that.

She is the one whose face will never be agreed to be as same as mine by people. The most recognizable thing that she differentiates to me is her perseverance and it's valid for the other children.

In our teen years, I am fat and she was thin. She was a desired girl and I am not.

She is the one who asked me to teach herself "how to get well understood in using a cellular phone in one week" and potentially made me mad just because she could not implement what I've taught correctly about sending a message.

Someone who walked one kilometer left behind me in the Singapore roads just because I could not slow down my speed of walk. I was mad at her only because she got fooled by the unoriginal luggage seller there.

She is the one who never cook any meal when my father out of town though she prefers ordering us to buy something outside. Otherwise she will get the cooking time started at 5 PM just because my father will arrive at 9.30 PM.

She is the one whose fried noodle will be finished by me in case she feels full at that time or considering by the level of her blood sugar.

She ever came to my room, hugged me, and cried on me while she told me that she miss one of her daughters out there at that time. Guess what I did, I was mad at her because she didn't deserve to get acted like that.

Know what, suddenly I feel like there's a Korean guy side in me who cannot show the harmony of affection to the one he loves, it's pretty ashamed feeling anyway. It's being proved that there are three words of "mad" in all these paragraphs so far.

She was the one who accidentally knew about my preparation of getting India's school in case of the phone call for the test and interview rang when I was not at home, I didn't have a plan to tell anybody though until I was really sure, so I told her to keep quiet and she told me that she was sure.

One message that simply trembled in the presence of the day when my brother left home to study abroad was "don't forget to turn off the gas stove because she often forgets to do it".

Few weeks ago, when she accompanied me to return the concert ticket, there was an immense shocking statement that made me kept in the fidgetiness. After our three hours of confronting the rush of Jakarta's traffic jam, around two kilometers before we got arrived at home, she told me that she forgot to turn off the gas stove. No more words occurred because there was only my imagination that led me to the picture of fire burning attack at my house. I was really worried about and seek for if there were any fire fighter car back and forth on the street. Fortunately, it didn't happen. I didn't know whether it was only her forgetfulness because after I checked the stove, it didn't turn on, I only heard she whispered "God saves me."

I swear that this is the one that I type with no hesitation and full of no offense. She sat in front of my boyfriend (currently ex-) and listened to him kindly about asking her to break up with me. I guess she was created to ensure me at that time and I was really grateful.

She is a tough woman that I ever met. Although I admire Jacqueline Kennedy Onassis, Amelia Earhart, Condoleeza Rice, Jane Austen, Hillary Rodham Clinton, Gabrielle Bonheur, Hellen Keller, Anne Frank, and other inspiring women that ever lived in this world whether fiction or not but she's a truly splendid sun that I ever had.

Loving her is like three years worth of high school times, it fluctuates to the warm and cold situation, obstacles, fights, affection, friendship, careless and care unites into something which ended to the interdependence of relationship. She is the only one woman whom I had sent a text message ended with "I love you" and I proudly announce that she is my mother.
Read more...